Amazon Seller Central VS Vendor Central – Which Is The Better Platform For Amazon Sellers?
Running short of time? Get PDF of the blog in your mail.

Play Now
If you are familiar with the world of eCommerce, then it's possible to quite often come across the debate on Amazon seller central vs vendor central. These are two impeccable ways to sell on Amazon marketplace, each having its own perks and cons based on various criteria.
Its eCommerce 101 that the current era of eCommerce is largely dominated by the US-based online shopping platform, Amazon. The eCommerce giant has almost scooped each and every milestone over the past decade. And despite their vast competitors (eBay and Walmart), have shown no sign of slowing down.
Amazon is a colossal marketplace that is spread across almost every eCommerce-based country in the world. Thus, giving ample opportunities for both sellers and customers to sell & benefit from their services.
This marketplace invites worldwide sellers to support their online selling campaign on a worldwide platform through two basic ways –
Thus, giving rise to a big question – Which is the most preferable between Amazon Seller central vs vendor central?
Well, there's a vast difference between being a Seller and a Vendor for Amazon. But both have disparities in terms of the way of selling, management, dashboard, etc.
In this blog, I have tried to pen down all the key aspects of seller central and Vendor central on Amazon. Plus, highlighting all the pros and cons of each by highlighting the services. Also, I have tried to explain the superior choice between Seller Central vs Vendor Central also covering how to sell on Amazon.
Table Of Content:
Let us move on to them one by one.
What is Amazon Seller Central?
It is an eCommerce based web platform designed by Amazon where sellers can showcase and sell their products directly to Amazon customers.
To put it down in simple terms, Amazon seller central allows sellers to act as a third party seller to the customers. And, the key feature of this mode of selling on Amazon is that a vendor directly sells to the customer without the involvement of Amazon in deciding the properties of products.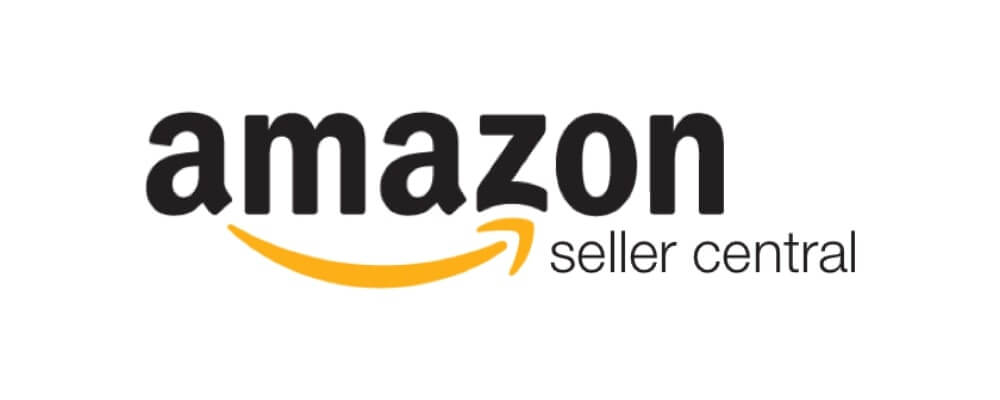 Opting to this way of selling on Amazon scales down the chances of your own branding as you are selling products in bulk to Amazon. And Amazon, in turn, sells those products under its own brand name to the customers.
A seller registered under this program is given two simple options of fulfilling the Amazon seller central orders received. They can either provide their own shipment and delivery process or can opt for Amazon fulfilment program.
The Fulfilment by Amazon (FBA) is a shipment and delivery program offered by Amazon. And here, all the trouble of delivering the seller central orders to the customer's doorsteps is taken care of by Amazon themselves.
Learn the difference between Fulfilment by Amazon (FBA) and Seller Fulfiled Prime (SFP).
By selling through Seller Central on Amazon a seller has much better control over their products and has the messaging, orders, and pricing control.  Moreover, easy analytics of your product sales can be easily available to help you plan your campaign accordingly.
Now let us move on to the second face of the coin which is Vendor Central on Amazon…
What is Amazon Vendor Central?
It is a first-party selling platform for online sellers (especially manufacturers and distributors).
A seller first sells their product to Amazon marketplace which in turn sells the product as their own to the customers without any distractions of sales maintenance, taxation and inventory management.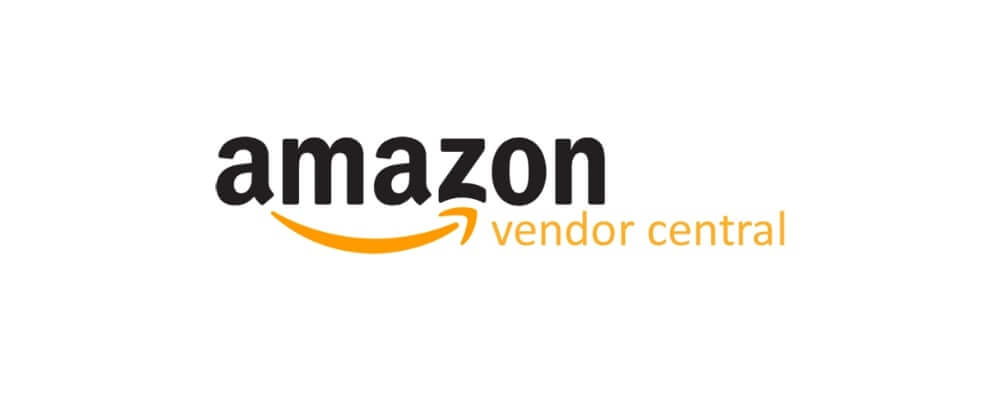 Vendor Central allows sellers to focus on the most important factor, which is selling. And the rest is taken care of by Amazon itself.
A vendor also receives a seal of approval on the products by Amazon which says "Ships from and sold by Amazon".

An Amazon Vendor always needs to keep the stock updated as the demand for products is always in bulk and sellers have no control pricing of the products.
It is to be noted that Vendor Central of Amazon is an invite-only platform and a normal seller can become a verified Amazon Vendor only if Amazon wants them to.
The Selling Process of Amazon Vendor Central can be broken into 4 simple steps:
Firstly, you need to submit the wholesale pricing of all your product listings
Then, Amazon sends you the list of vendor central orders they wish to buy from you.
After that, you can send the desired Vendor Central orders back to Amazon according to the quantity desired.
Finally, Amazon will pay you the amount you mentioned in the first step.
Now since we have covered the basic definition, now let's move on to the advantages and disadvantages of Seller Central. These points will help in deciding the better one among Seller Central vs Vendor Central on Amazon.
Advantages Of Amazon Seller Central
Popularly known as the third party seller central or the marketplace seller central has the following pros that define its superiority:
[1] Better Control Over Products:
One of the biggest advantages of seller central on Amazon is that sellers have direct control over their products. And as a seller, you can keep complete track of all the product-related activities like shipping and returns.
To provide efficient customer service, you can opt for Fulfilment by Amazon (FBA). It's a program that focuses on providing fast delivery to customers ( in 1 day or two) no matter where they are. And all you need to do is deliver your products at Amazon centers and they will take care of the rest.
All the Seller Central Orders from your end will reach the customers' doorsteps on time. And if not, the marketplace takes full responsibility for all the late deliveries and failed orders.
[2] Controlled Product Messaging:
The Seller Central on Amazon assures that there is no product messaging which simply means you can only sell what you are supposed to. More often, sellers contact various other third-party sellers who deal with similar products and sell a prior version of the products.
Since the seller central account is registered in the Amazon registry program so unauthorized listings are restricted.
[3] Control Over Product Price:
A seller registered under amazon seller central has complete control over the pricing of the products. Since you are selling products to Amazon, you can easily alter your product cost based on your competitors.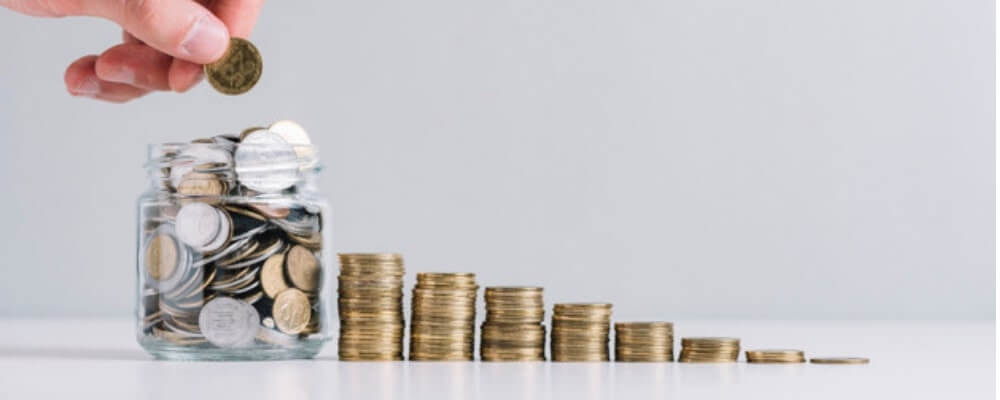 Product cost under Amazon seller central can be varied as per your needs and requirements. So this feature is very much handy when speaking of making markets for newly launched products. And you can start selling them at a discounted price. But once it gets popular you can easily start making serious bucks from it.
[4] Easy Analytics Available:
Amazon provides its sellers with the consumer data which can be a handy tool to analyze the products in demand. And the biggest advantage for sellers registered under Seller Central on Amazon is that for them this data is free of cost.
Using the above data sellers can have a much clear picture of the product demands and can easily forecast the upcoming demands and be ready for it. Since the price control is available, this can be an ace in the hole for Amazon sellers to stay competitive during the holiday season.
You can refer to this guide on How to sell on Seller Central Amazon USA
Learn All the tip and tricks to promote your listings on Amazon
Now let us see a few drawbacks of Seller Central…
Disadvantages Of Amazon Seller Central:
[1] Poor Marketing Features:
The biggest con in the list for Amazon seller central is that sellers are restricted for their marketing abilities. And you have to pay much greater commission rates to Amazon for FBA. Moreover, the minimum fulfilment charges for the products labelled as non-media FBA is around 2.41 dollars excluding Amazon commission.
To put it in simple terms, it's not ideal to sell low priced items under Amazon seller central as your shipping and fulfilment charges combined can amount to more than the cost of the product itself.
[2] Lesser Prevention Measures:
If you are not opting for Fulfillment by Amazon (FBA) program and selling, your own sales strategy can backfire. Plus, it becomes really challenging and burdensome to deal with the constant handling of returns and product messaging.
[3] Comparatively Lower Sales:
When compared to Seller Central vs Vendor Central, the seller central usually receives a much lesser sales. The customers are desperately seeking for the tag "sold by Amazon" which is not available for Amazon Sellers under this program.
[4] Sponsored Ads:
This is really a big drawback as if a seller registered under seller central wishes to run Amazon's Sponsored Product Ad for their products, their visibility is at a stake.
Your Ads will be displayed to the customers only and only if you have successfully won the buy box.
Learn the tips to win Amazon Buy Box and skyrocket your sales.
Thats a lot about seller central so now let us move on to the second half of our blog ie. Amazon Vendor Central……
Advantages of Amazon Vendor Central:
A first-party seller or a supplier can easily benefit from this program and some of these benefits are listed below:
[1] No Hidden Charges or Additional Fees:
Comparing Amazon seller central vs vendor central, vendor central is comparatively the simpler one.
Amazon Vendor Central charges sellers to pay a one-time monthly fee which is 39.99 USD. And there are no boundations on the number of products you sell.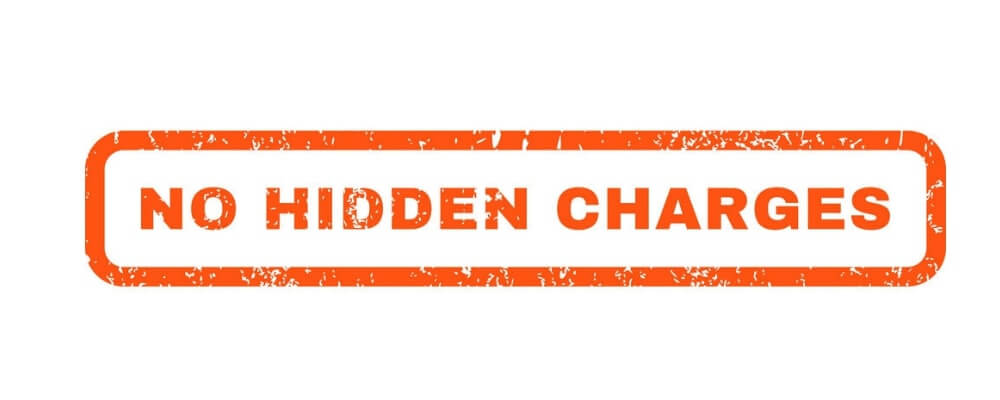 This also includes the charges for Fulfilment by Amazon and gift wrapping options.
[2] Efficient Selling with Fewer Distractions:
Amazon Vendor Central enables sellers to focus primarily on selling rather than getting involved with other concerns. An Amazon vendor is not held responsible for all sort of sales reconciliation, inventory mismatch, and taxation liabilities.
[3] Seal Of Approval:
An Amazon Vendor receives a tagline for their products which says Ships from and sold by Amazon. And this is mentioned on every product pages of the Amazon vendors.
This helps in creating a boost of confidence among the customers and this increases the conversion rate by converting your visitors into customers
[4] Better Targeted Advertising Campaign:
Vendor Central offers an efficient advertisement tool Amazon Marketing Services (AMS) to Amazon vendors. And through this, they can successfully hike their sales with a targeted campaign.

It could not be denied that the seller central is also given the opportunity to access the AMS. But only a few basic features are available for them as compared to vendor central that can have access to the complete feature all at once.
With this feature, Amazon Vendor can run a keyword-targeted campaign targeting an audience of their choice.
In order to avail benefits of the display advertising, an Amazon Vendor must be eligible under any ONE of the following criteria. He must be one of these:
Hardlines vendor
Softlines vendor
Media vendor
Books vendor
Consumables (non-Pantry/Fresh) vendor
Boost your sales by adding the Amazon Top Selling Products in your Inventory.
We have looked at the pros now let us move on to the cons of Vendor Central on Amazon…..
Disadvantages of Amazon Vendor Central:
Here are a few points that lead towards the
[1] Rigid Logistics Guidelines:
For Amazon Vendors, there are very rigid logistics guidelines provided by Amazon. So you have to keep your inventory stocked at all times as there are bulk of demands from Amazon in a very limited time frame. And you need to cope up with this.
If vendors registered under Vendor Central fail to provide the demanded products before the deadline, they are liable to serious chargebacks.
For new sellers, it becomes very difficult to survive under such conditions.
[2] No Control Over Pricing:
A vendor does not have any control of product pricing as Amazon can adjust the pricing to whatever they feel like. Moreover, it does not follow the guidelines for Minimum Advertised Products (MAP) in the case of Vendor Central. Thus sometimes causing loss of money due to the price drop.
[3] Invite Only Platform:
Vendor Central is an invite-only platform and is available for limited sellers. So the sellers need to cover and fulfill many criteria before they can enroll in this program.
Moreover, it's not in the hands of a seller to start selling as a registered Amazon vendor. But instead, Amazon's recruitment team is spread worldwide that keeps a keen eye on sellers performing well. And have the potential to rise up as a successful Amazon Vendor. A confirmation mail is sent to such sellers asking whether they want to transform their selling to the next level. If yes, they grant the tag of official Vendor Central.
[4] New Products Not Allowed:
Since Amazon gives a tag of Shipped by Amazon to Vendor's products so they do not take any chances.
New products are very unpredictable as the potential of their success can't be determined beforehand. Therefore, Amazon restricts vendors from selling new products on Amazon. Thus, making it very difficult for vendors to launch a new product.
Until now, we have covered all the pros and cons of Amazon seller central and Amazon vendor central. Now let's compare which one is the best fit for online sellers.
Amazon Seller Central vs Vendor Central:
Payments:
Sellers selling under seller central receive the payments much faster than those selling under Vendor central. And the payments for seller central are usually disbursed within 2 weeks (14 days). Whereas in the case of vendor central, it takes around 90 days.
Selling Patterns:
Vendor Central is the first party selling where you sell to Amazon and then Amazon sells to customers. On the other hand, Seller central is a third-party selling platform where you directly sell to customers.
Inventory Control:
While selling under seller central, you have better inventory control as compared to Vendor central. In the case of vendor central, Amazon manages your inventory.
Pricing Control:
Sellers under Amazon seller central have better control over the pricing of their products compared to vendors where Amazon determines the pricing.
Freedom to sell:
Amazon seller central invites sellers worldwide to be a part of this program with no exceptions. But Vendor Central is an invite-only platform and you can only sell there once Amazon invites you.
A+ Content:
Vendor Central allows A+ content whereas Seller Central does not.
New Product Launch:
Amazon seller central is ideal for sellers to launch new products whereas Amazon Vendor central restricts sellers to sell new products. And you can only sell those registered products that are doing well.
Amazon Marketing Services (AMS):
It's much feasible to benefit from Amazon Marketing Services in Vendor Central as they allow additional features. For example, a targeted advertising campaign that the seller central does not.
Ideal Business Model:
Vendor Central is an ideal business model in comparison to seller central as you only have to focus on selling and billing, the rest is taken care of by Amazon.
Messaging & Returns:
In Seller Central, the seller is responsible to handle the messaging and returns. Whereas in the case of Vendor Central, Amazon itself handles it for you.
Selling Fees:
Amazon seller central costs you less because sellers registered under Amazon seller central only have to pay the basic traditional fees. However, the vendors only have to pay $39.99 per month for an unlimited number of products.
A side by side comparison of Amazon Seller and Vendor Central
To let you understand the concept of Amazon Central and Vendor central more effectively, we have prepared a side by side comparison between them:

The above infographic explains all the key features and services of Amazon Seller and Vendor Central.
How To Sell On Amazon Seller Central – Account & Services?
Here are a few basic steps to start selling on Seller Central USA and other country accounts:
Go to Amazon's Seller Central Panel (by clicking on this link). For the US, go to Seller Central for Amazon USA
Here, click on Start Selling.
Then choose a plan as Individual or Professional
After that, enter your valid email id.
Once verified, you will be redirected to the registration page.
Here, you will need the following information to register:

Your business details
Contact details – email and phone number
Basic information about your business
Tax Registration Details (PAN and GST). GST Details are mandatory if you are listing taxable goods and need to be provided at the time of registration.

Then, accept the Terms and Conditions of Amazon seller central services.
After successful registration, you will have access to the Seller Central platform & services using which you can list your products for sale on Amazon.com
Here is a step by step guide on how to efficiently sell on Amazon.
How To Sell On Amazon Vendor Central?
It is an invite-only platform so you can not directly apply for it.
Amazon is constantly trying to cope up with the poor availability of products and limiting the addition of new ones. So with the help of their Vendor recruitment team, they keep a keen eye on newly emerging sellers worldwide.
But a big question occurs that why should Amazon consider you?
Eligibility criteria for sellers to become Amazon Vendor and Sell:
Here's a list of factors that the Amazon Vendor Recruitment team seeks in a seller:
You must be already selling on Amazon. It's quite obvious though!
Must be selling high-demand items which belong to existing brands.
The sales are good and stable.
Your business has a fair conversion rate and a less bounce rate for your products.
If you are fulfilling all these criteria, Amazon will send you an invitation email inviting you to become a certified Amazon vendor.
Pro Tip To sell on Seller Central & Vendor Central:
Note that there are various limitations and complications for new sellers to set firm foot as Amazon Vendor. So it is advisable for new sellers to take one step at a time. In other words, new sellers must begin their selling crusade with Seller Central Services as they are more compatible. Once they have established themselves and can easily fulfill all the requirements of Vendor Central, it would be the perfect time to switch.
For manufacturers who have an established business wishing to sell on Amazon, they must directly start with the Vendor Central program.
Seller's opinion on Seller Central vs Vendor Central:
Case 1: Amazon Vendor
Mr Joseph Jaconi is the co-founder of Tech Armor, an organization (in the USA) that develops protective guards for electronic equipment has been an Amazon Vendor since 2012. He says " We started a bit slow but the sales have always been exponential. And we did a little more than three million dollars in the first six months which lead to a 700% growth until the end of the second year.
Amazon Services has given us the freedom, worldwide exposure, and new opportunities that have been great and the growth never slowed down.
Case 2: Amazon Seller
Priya Tyagi, the founder of Tied Ribbon, a company based out of Noida, India is a part of Seller Central on Amazon. She says – "Since last year, my business on Amazon has grown by nine times". She found the desired audience to sell handicraft business and is helping local artisans to grow their business by opting to sell with Amazon seller central services.
In other words, sellers are happy with both Seller and Vendor Central. The deciding factors are the position of your organization in the online market. The types of products you are dealing in and the target audience you are trying to attract.
It can not be denied for new sellers who are trying to set foot on Amazon marketplace, should NOT hurry up in switching to Vendor Central. Sellers must be sure to meet each and every criterion of Vendor Central demands. Also not to mention the cost of selling on Seller Central is affordable for Small businesses so it would be preferable to first make yourself dominant in the Seller Central and then only move on to the vendor central if necessary.  
Final Words:
Once you have established a name as an Amazon seller, it's obvious to wonder which platform is the best to sell by analyzing various services offered.
Amazon Seller Central vs Vendor Central is an everlasting debate as both of them have some pros and cons of their own.
It would be your decision to make, which one suits the best for your online business.